Radio is an incredibly powerful advertising tool. Even in a world filled with digital communications, radio still reaches more individuals than any other media platform. Additionally, radio's format captures an audience's attention during critical moments, like when they're in the car and more likely to pay attention. It also allows you to include a substantial amount of information in its ads compared to print or even TV.
Here is an overview of some of radio advertising's basic questions to help you understand if your business can benefit from using radio ads.
How Much Do Radio Ads Cost?
In general, radio advertising costs depend on the ad's length. Other factors, include its time slot and the station(s) you choose. Despite these expense factors, most radio advertising costs fall between $200 and $5,000 per week, with minimal local production costs.
However, this does not mean radio ads are generally expensive. You can keep costs low by focusing on three essential aspects of your radio ad:
1. Placement
2. Length
3. Production
Keeping production simple and in-house will cut down costs dramatically. Airing your ads during less expensive times will also help you maintain your budget, especially if your ad is shorter and takes up less air time.
How Many People Will Hear the Ad?
Over 92% of people in the United States, age 12 and up, listen to the radio every week. Radio has an audience of over 235 million listeners. However, determining how many people your specific ad will reach will depend on a few factors, including:
1. The time of day your ad airs on the radio.
2. The size of the area it's airing to.
3. How often it airs during the day.
4. How many radio stations air your ad.
When Is the Best Time to Advertise?
Usually, the most popular times to air a radio ad are in the morning rush hour (between 6 a.m. and 10 a.m.) and evening rush hour (between 3 p.m. and 7 p.m.). Between 10 a.m. and 3 p.m., there is usually mid-level listenership. The time slot from 6 p.m. to 6 a.m. has different listenership levels, reaching unique audiences. Adult contemporary and sports stations may have higher listening rates during nighttime hours. Before purchasing a time slot, consider when your target audience listens. The best time slot for your business is the one that reaches your audience.
The pandemic has also affected radio listening trends. Midday became a popular listening time for a lot of people stuck at home during lockdown. Drivetime listenership decreased accordingly. However, listenership will likely return to its normal trends as the pandemic is brought under control.
If your target audience is active at non-peak, you'll be able to advertise at a much lower cost. Investing in advertising during evenings and weekends leads to a more cost-efficient strategy.
Who Listens to Radio?
Next week we'll answer this question, and explain how advertising on Acadiana Broadcasting Group radio stations can be the affordable game-changer for your business.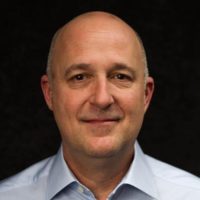 Local business owners today need an expert to help with the tough business choices of the 21st Century.  Hans Nelson can be that person for you.    Call him anytime @ (337) 230-1561 or email:  hans@big1021.com
Hans is a local marketing expert with Big 102.1 and can help you with a lot more than just radio advertising. Understanding how to grow market share for your local business is serious business and Hans is trained to serve businesses like yours with expertise that helps you bring more customers to your business right here in Acadiana.
BIG 102.1 Gets Results With Adults
There is a reason we only focus on adults at Big 102.1. We don't play music for children or teenagers. It's because our adult listeners are the key holders to our community, consumers with money, and those most on the move in Acadiana. Calling Hans starts you on the path to connect with more new customers because of our over-the-air programming, digital and social media, podcasts, and other tools, powerful for business owners just like you. 
Thank you for listening to Big 102.1.
More from the Local Business Owner Marketing Help Center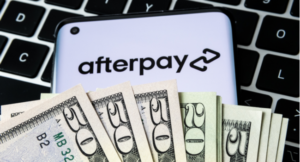 As consumer habits continue to evolve, now may be the right time for your business to consider offering flexible payment options, if you haven't already. Local business owners today need an expert to help with the tough
Read More »