The BIG Morning Show
Wake up every morning with the BIG Morning Show!  Fast & Renee are heading up the Fun & Games Department!  BIG List of Birthdays and Anniversaries, Big 80's Trivia at 7:50, and More!
_______________________________________________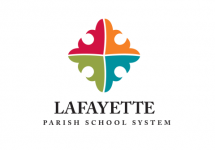 Lafayette Parish School Officials have provided an update on Graduation Ceremonies for this weekend.  Concerns were raised by the State Fire Marshal about having the ceremonies take place inside the Cajundome in dealing with the Covid-19 outbreak.