Last week we shared that radio is one of the most powerful advertising tools available…this week we continue with the basic radio advertising Q & A….
Who Listens to Radio? Radio brings many different types of listeners, though it is difficult to say exactly who listens to which radio station. There are station genres that typically attract similar audiences across the nation. For instance:
• Those under 35 usually listen during peak hours and are most likely to tune into the Top 40 and Alternative music. • People between 25 and 55 years old typically listen during peak hours and evenings and tune into the Rock stations. • Anyone over 40 years old listening during peak hours and evenings often tune into Oldie music stations.
How Do You Create a Radio Ad? There are numerous ways you can create a radio ad.
• Partner with a media company that provides experienced account managers to walk you through the process and create something unique to work for your business! • The radio station can create the ad for you if you provide them a script. • You can hire a production company, but you will need to pay a premium cost for them to do everything for you. • Or you can keep it in-house and create your script and hire a freelance voice actor. Even though all these options require the same general steps, the process that each one takes and the costs involved will vary depending on the method you choose.
How Can You Measure Your Radio Ad's Performance? Once you create a radio ad, it is vital that you start tracking your ad's performance and how much traffic it is bringing to your businesses. Tracking ultimately helps you plan your future radio ads, allowing you to save money and boost sales in the process. Best of all, there are many ways you can measure your ad's performance, including:
• Creating a website or a telephone number specific to the ad to calculate how many people react to it. • Talking to customers to see if they learned of your business through your radio ad. • Tracking your sales after your ad runs to give you a sense of how well it performed.
Radio ads are a terrific way to reach new customers and increase brand awareness and sales.  It's a more cost-effective advertising method than most other mediums and may be just the investment you need to see the results you and your company want. Plus, if you are genuinely looking to make a powerful statement, consider a radio host endorsement. It can be a huge opportunity to attract your target market fast and get you significant results. The BIG Morning Show with Fast and Renée, Shawn Murphy and the Official More Music Workday and Tuna in the afternoon are all passionate about our customers and are among Acadiana's Biggest Influencers.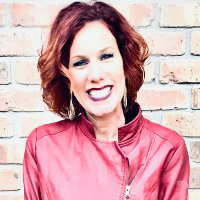 Local business owners today need an expert to help with the tough business choices of the 21st Century.  Jenn Patin can be that person for you.    Call her anytime @ (337) 344-4723 or email:  jennpatin@big1021.com
Jenn is a local marketing expert with Big 102.1 and can help you with a lot more than just radio advertising. Understanding how to grow market share for your local business is serious business and Jenn is trained to serve businesses like yours with expertise that helps you bring more customers to your business right here in Acadiana.
BIG 102.1 Gets Results With Adults
There is a reason we only focus on adults at Big 102.1. We don't play music for children or teenagers. It's because our adult listeners are the key holders to our community, consumers with money, and those most on the move in Acadiana. Calling Jenn starts you on the path to connect with more new customers because of our over-the-air programming, digital and social media, podcasts, and other tools, powerful for business owners just like you.  
Thank you for listening to Big 102.1.
More from the Local Business Owner Marketing Help Center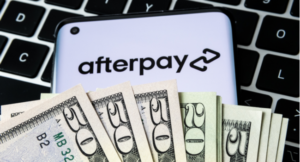 As consumer habits continue to evolve, now may be the right time for your business to consider offering flexible payment options, if you haven't already. Local business owners today need an expert to help with the tough
Read More »