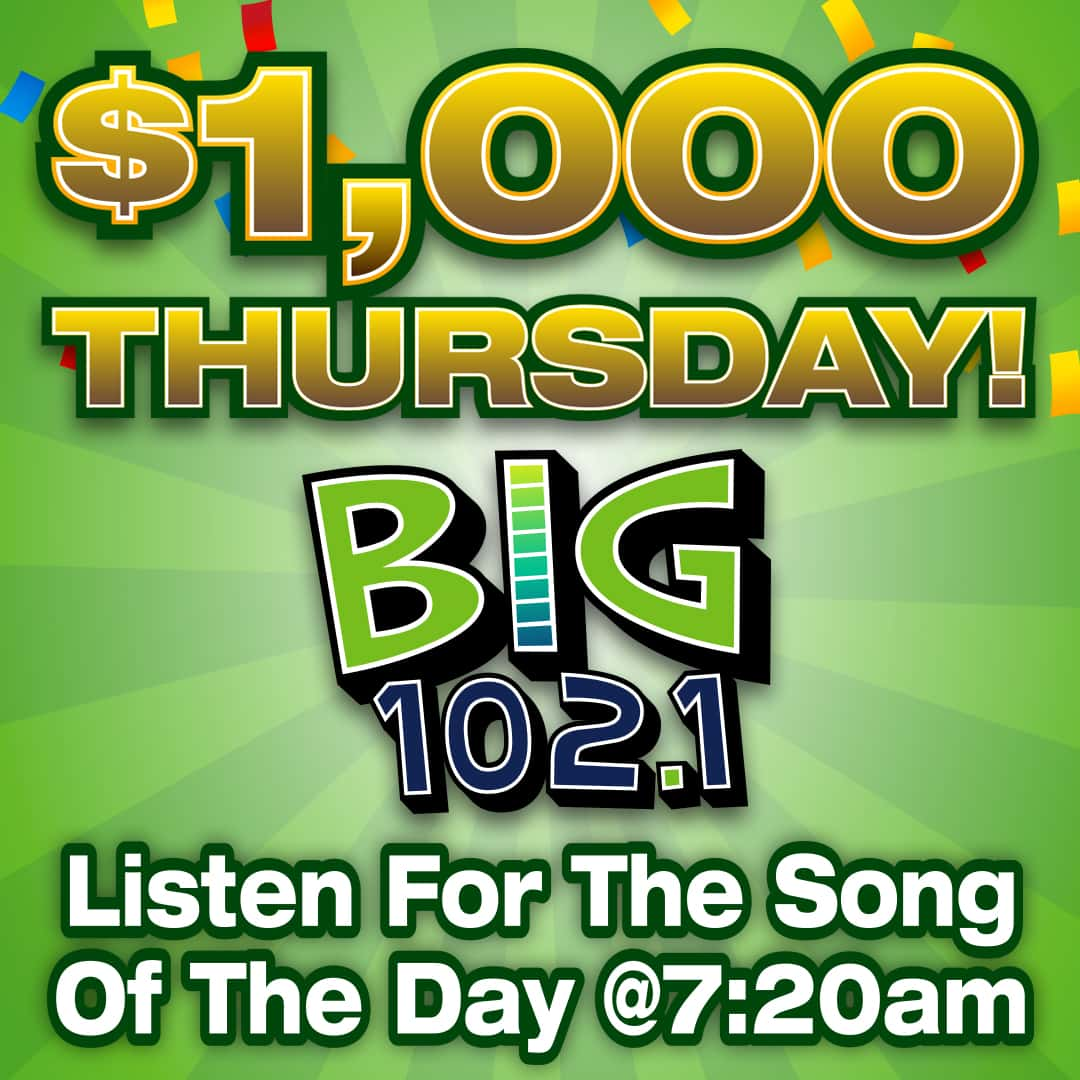 BIG 102.1 is bringing back a classic – Thousand Dollar Thursday!
It's our BIGGEST CASH GIVEAWAY EVER!
There are no nationwide numbers to call or text, just listen to The BIG Morning Show every Thursday morning at 7:20 for the BIG Song of the day!
When we play it again before 6 pm, caller #13 at 337-406-1021 Wins $1000 from BIG 102.1!
Good Luck!