Remember the first time you ate at Coyote Blues all those years ago? We'd all had Tex-Mex, but there was something a little different, a little special, about the Coyote Blues cuisine. Often we would plan shopping trips to Acadiana Mall around a lunch or dinner so we could dine at Coyote Blues.
For 14 years we enjoyed their homemade flour tortilla chips, unique tamales and more, but as they say, all good things must come to an end. Sadly one of Lafayette's perennial favorites closed for good in December of 2017.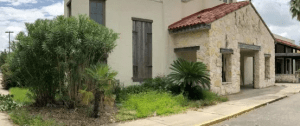 After being an overgrown eye sore for over a year and a half, crews are now on site starting the transformation into what appears to be a Mongolian Grill.
When we first saw the Developing Lafayette story, our best food memories of Coyote Blues were quickly replaced with the promise of a new and exciting dining destination.
We don't have an opening date for the new Mongolian Grill but with work underway, we may not have that long to wait.
Tags: