The Youngsville Sports Complex announced on Tuesday that they will be partnering with Drew Brees, Football 'N' America and Play FNA Lafayette to offer flag football this fall at the Youngsville Sports Complex.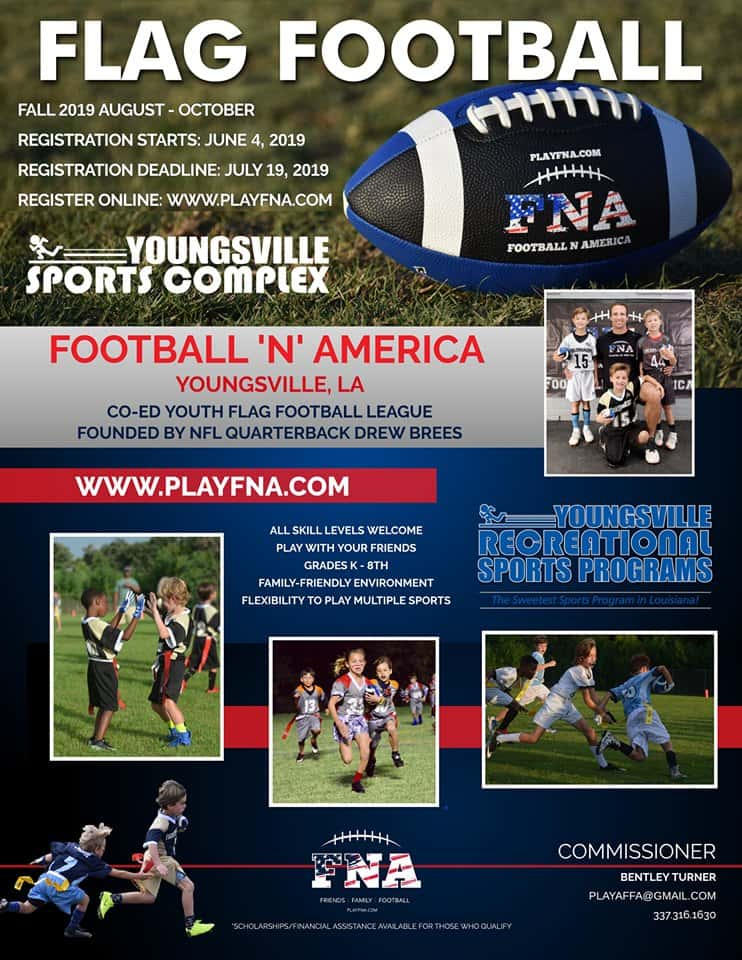 FNA is an all-play league.
It is perfect for first timers as well as more experienced players.
Games are held once a week and typically require a time commitment of approximately 90 minutes.
FNA plays a 6-on-6 format.
Majority of teams are made up of 9 players.
Tags: