It is time to meet the cast for the Murder Mystery Dinner Theater to benefit Big Brothers Big Sisters of Acadiana!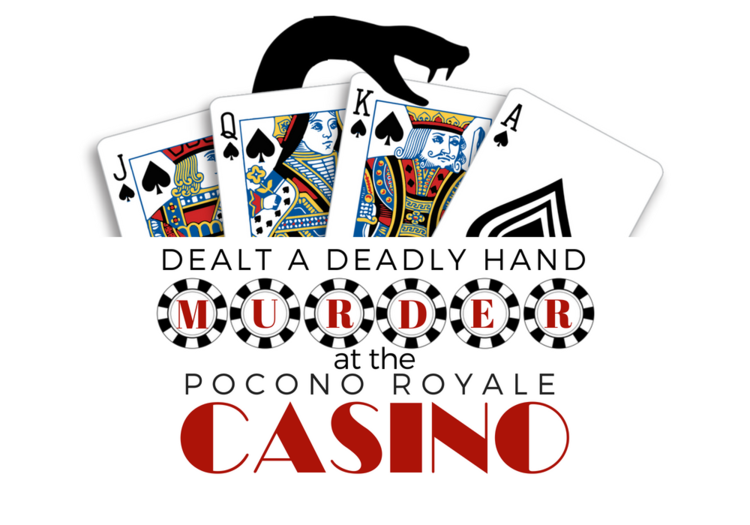 Murder at the Pocono Royale Casino! This Murder Mystery Dinner Theatre spoofs the movie "Casablanca"
and the American Dream of winning the jackpot. The comedy-murder mystery dinner theater takes place at
Rick's club, the first legal gambling casino in the Poconos. Rick dreams of striking it rich – then two crafty
Native Americans try to claim the land and his gold-digging ex-wife Lola shows up. Throw in a two-faced
lawyer, an Australian Croc Chaser with bad luck, and two little old ladies on a gambling mission, and
"making a killing" takes on a whole new meaning. Throw music and mayhem into the mix and you have
Dealt a Deadly Hand – Murder at the Pocono Royale Casino.
This year's cast is an impressive line-up of old & new faces to the BBBS Murder Mystery Stage. These local
actors are sure to have you on the edge of your seats in this play full of suspense & laughs!
Rick: Miguel Ochoa
Candy: Surprise Guest!
Croc Chaser: Skip Woods
Dudley Wadsworth III: Brent Bourque
Stella Portabella: Amy Brown
Carmella Portabella: Brooklyn Woods
Chief Wooden Nickel: Bruce Cohen/ Mitch Barry
Princess Wanna Wampum: Cindy Hebert
Lola: Lexi Langlois
WHEN: Friday, August 3rd & Saturday, August 4th, 2018
WHERE: Acadiana Center for the Arts; 101 W. Vermillion St. Lafayette, LA 70501
WHY: For years, Big Brothers Big Sisters of Acadiana has been raising fund for the agency through this fun
event. All proceeds from this event go directly to BBBS of Acadiana to support their mission of providing
children facing adversity with strong and enduring, professionally supported 1-to-1 relationships that change
their lives for the better, forever.
DETAILS: Tickets can be purchased at www.acadianabigs.com/murdermystery. General Admission Tickets
are $100, VIP Tickets are $125 and a Table of 8 can be purchased for $700. Tickets include a Murder
Mystery Theatre performance and a 3-course meal. The event will also include a Live & Silent Auction, cash
bar & other elements of Murder Mystery Fun!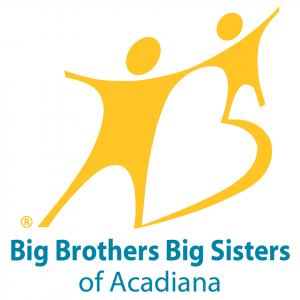 For thirty-three years now, Big Brothers Big Sisters of Acadiana has been reaching out to the youth of our community,
serving at-risk children from primarily single parent homes. We do this by matching volunteer adult role models in oneto-one
mentoring relationships with these children. The "matches" spend time together a few times each month doing
activities they both enjoy. This can range from anything like fishing – to baking brownies – to playing in the park. When
a volunteer becomes a "Big," he/she commits to a minimum of one year with their "Little;" however, many of our matches
choose to continue for several years thereafter. The experience of the relationship shared between "Bigs" and "Littles" is
often life-changing . . . for both the child and the volunteer. For more information, please visit
www.acadianabigs.com. Follow Big Brothers Big Sisters of Acadiana on Facebook (facebook.com/acadianabigs)
We'll see you there!