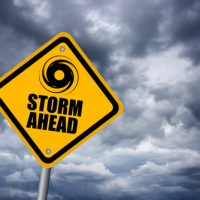 According to the National Hurricane Center, Harvey made landfall in Cameron Parish around 4 am this morning (Wednesday).  Check this page for the latest info!
(SCHOOL CLOSINGS, ROAD CLOSINGS AND SANDBAG INFO IS BELOW)
****TROPICAL STORM WARNING IS IN EFFECT FOR ALL OF COASTAL ACADIANA, INCLUDING ST. MARY, CAMERON, VERMILLION AND IBERIA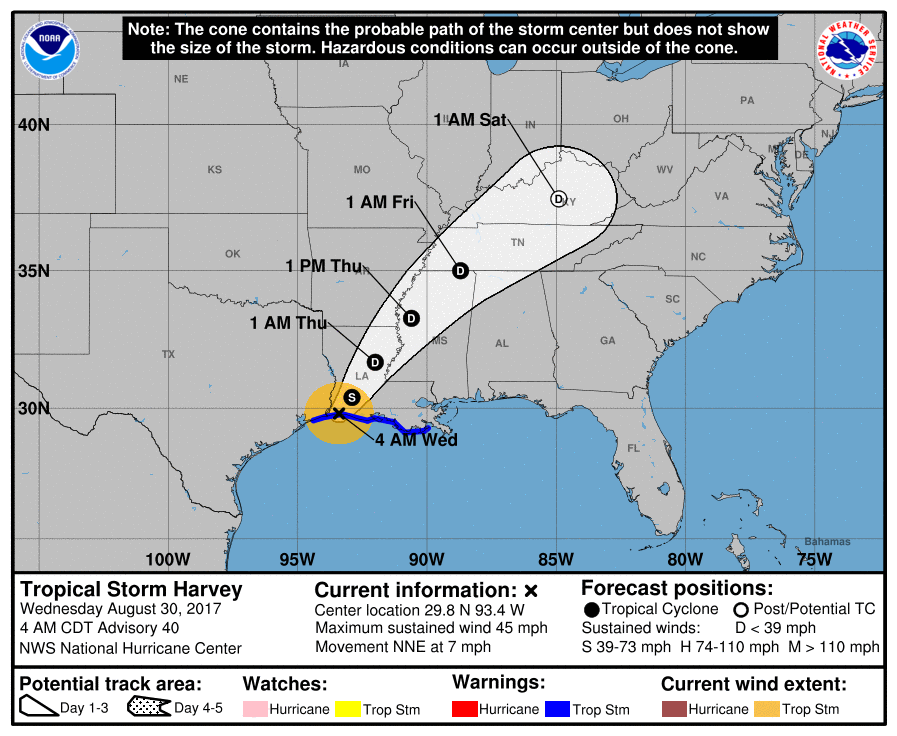 noaa.gov
Lt. Gov. Billy Nungesser on with Fast & Jenn on Monday 8/28/2017
Watch Coverage from Fox 26 Houston
SLEMCO INFO.
SLEMCO On Alert and Ready

SLEMCO crews made final preparations today ahead of Tropical Storm Harvey. Crews inspected substations and other equipment in areas forecasted to experience flooding rains, storm surge and high winds as the storm makes yet another landfall, this time on the Louisiana coast. Based on the latest projections from the National Hurricane Center, landfall is expected later tonight or early Wednesday.

SLEMCO officials are carefully monitoring the situation as it unfolds. Field crews and contractor crews specializing in both electrical construction and right-of-way tree clearing have been mobilized and assigned to work centers in Lafayette, Kaplan, Crowley and Washington to be able to respond immediately to outages. Office personnel have been assigned to support outage restoration in whatever way needed.

As soon as it is safe to do so, crews will begin restoring power. Outages can be reported by calling 1-888-275-3626 or the main service line at 337-896-5551.

Tags: