What do YOU Remember from the 80's? The decade that gave us the Rubik's Cube, J.R. Ewing & The Breakfast Club! Test your 80's knowledge weekday mornings on The BIG Morning Show to win delicious food from Mandez's Seafood Bar and Grill!
 ____________________________________________
03/04/19 Ricky from New Iberia knew the LAST #1 song from the 1980's was "Another Day in Paradise" by Phil Collins.

03/01/19 Myra from St.Martinville knew the 1983 film that is responsible for killing the Station Wagon was National Lampoon's Vacation.

02/28/19 Patricia from Gueydan knew the 80's TV show starring Craig T. Nelson was Coach.

02/27/19 Paul from Broussard knew the space themed movie that broke box office records and went on to win 4 Academy Awards was E.T. The Extraterrestrial.

02/26/19 James from St. Martinville knew that Robert Jarvic invented the Artificial Heart used in the 80s.

02/25/19 Matt from Youngsville knew that Sade won the Grammy for Best New Artist on  02/25/86.

02/22/19 Horace knew the 1982 Sci-Fi Thriller set far into the future (2019) was Blade Runner.

02/21/19 Doug from Youngsville knew the international event that was boycotted was President Jimmy Carter in 1980 was the The Summer Olympics.

02/20/19 Celina knew the way to contact "Jenny' in the 80's was 867-5309!

02/19/19 Nicol from Lafayette knew the product that Coca Cola introduced on this day in 1985 was Cherry Coke.

02/18/19 Steven from Eunice knew the teenager who toured the malls across America and had the #1 song this week in 1988 with "Could've Been" was Tiffany.

02/14/19 Kenneth from New Iberia knew the song that Michael Jackson performed when he introduced the Moonwalk was Billie Jean.

02/13/19 Cindy from Gueydan knew the first that Alan Rickman's first major film role was Die Hard!

02/12/19 Ken from Deridder knew that in 1985 when Back To The Future was #1 for Michael J. Fox, his film Teen Wolf was #2.

02/11/19 Christine from Duson knew the group that fought internally but couldn't "Fight This Feeling" onto the chart in 1985 was REO Speedwagon.

02/08/19 Jason from Crowley knew the iconic 80's show that ended in February 1985 was The Dukes of Hazzard.

02/07/19 Chris from Broussard knew the ABC Sitcom star who married Mike Tyson 31 years ago was Robin Givens from the show Head of The Class.

02/06/19 Lorea from Rayne knew that Curtis Strange dominated the Sport of GOLF in the late 1980's.

02/05/19 Darlene from Church Point knew that the WWF Championship that aired on Live in Primetime 31 years ago, featured Andre the Giant and Hulk Hogan.

02/04/19 Desiree from Crowley knew the year of Cocoon and Back to the Future was 1985.

02/01/19 Congrats to Christy from Scott, she knew the iconic 80's actress who played Sam Baker and looked good in Pink was Molly Ringwall.

01/28/19 Paul from Lafayette knew the #1 song on Casey Kasem's AT40 on Sunday was "Owner of a Lonely Heart.'

01/25/19 Johnny "Who Dat" Krantz knew the controversial (former) NFL QB born in Nov 1983 was Colin Kaepernick.

01/24/19 Cameron from New Iberia knew that in 1984 Steve Jobs amazed Apple shareholders with the Mac that spoke for itself.

01/23/19 John from Opelousas knew the NBC show debuting on Jan. 23, 1983 that gave us the catch phrases "I pity the fool" and "I love it when a plan comes together" was The A Team.

01/22/19 Brandon Thibodeaux knew that 1.6 million $ was spent in 1987 to investigate the existence of The Loch Ness Monster.

01/21/19 Tracy from Duson knew the first act to hit the Pop, Soul, Dance and Latin chart simultaneously was Miami Sound Machine.

01/18/19 Congrats to AJ from Lafayette, he knew the iconic character played by 3 actors in the 1980's, including Timothy Dalton was… Bond, James Bond.

01/17/19 Cole Brignac from Ville Platte knew the Italian One Hit Wonder that hit in 1985 was Baltimora– the song was Tarzan Boy.

01/16/19 Kathy from Youngsville remembered that it was Jody Foster that John Hinkley was trying to impress when he shot President Reagan in 1981.

01/15/19 Denise LaFleur knew the NFL Team that made their first ever playoff appearance in 1988 was The New Orleans Saints!!! Who Dat!

01/14/19 Yvette from Lafayette heard on the Casey Kasem countdown that PAT BENATAR refused to listen to the top female artists of her time because she wanted to develop a style of her own. It worked!

1/11/19 Congratulations to Anderson from Youngsville, he knew the US "Lake" that hosted the 1980 Winter Olympics was Lake Placid, New York.

01/10/19 Richard from New Iberia knew the Jim Henson series that debuted on HBO in January 1983 was Fraggle Rock.

1/9/19 Kenneth from Lafayette knew the TV-Movie Star that recorded Secret Agent Man- James Bond is Back  in the 80's was Bruce Willis.

01/08/19 Congratulations to (ironically) another Julie from Lafayette… she knew the 1983 Classic film with an all star cast & the soundtrack that EVERYBODY had was The Big Chill!

01/07/19 Congratulations to Julie from Lafayette, she knew the #1 song from 1986 was That's What Friends are For.

01/04/19 Matt from Youngsville knew the year that saw Ghandi, Chariots of Fire, On Golden Pond and E.T. the Extra-Terrestrial hit the theaters, was 1982.

01/03/19 Lori from Rayne knew the LA native who played with the Oakland Raiders and also starred as one of the most iconic 80's movie characters was Carl Weathers / Apollo Creed.

01/02/19 Congrats to Darlene from Church Point who knew it was the musical Annie closed on Broadway on 1/2/1983!

12/14/18 Harold Stutes of Lafayette remembered the 1985 film based on a popular board game was CLUE!

12/13/18 Kathy Romero of Youngsville knew the cosmetic procedure introduced in 1982 and still in practice today, is Liposuction.

12/12/18 Kevin Romero of Broussard knew that Joe Elliott had a phenomenal career as the lead singer of Def Leppard.

12/11/18 Lorea Williams from Rayne remembered the 80s film that starred Danny DeVito and Billy Crystal was Throw Mama From The Train.

12/10/18 Goldie Mullins knew that the popular 80's artist once known as the "8th Wonder of The World" was Stevie Wonder.

12/07/18 Carl Bolden from Abbeville knew the city that Bruce Springsteen had "a wife & kids" was Baltimore, Jack!

12/06/18 Jennie Broussard of Morse knew the classic 80s TV show that revolved around an 1870's family on a farm in Walnut Grove, MN was Little House On The Prairie.

12/05/18 Paul Meyers from Broussard knew that the famous guitar solo on "Beat It" was played by Eddie Van Halen!

12/04/18 Melanie Thibodeaux from Breaux Bridge knew that in 1983, 125 million people watched the final episode of  M*A*S*H!

12/03/18 Tammy Hunt from Reeves knew the "nonsense song" on the charts this week in 1980 was De Do Do Do De Da Da Da from the Police.

11/30/18 Abraham Sellers of Youngsville knew the first CD players sold, were in Japan.

11/29/18 Chantel LeMaire from Arnaudville knew that back in the 80s, you were wearing IZOD if you had a crocodile on your shirt.

11/28/18 Christine Cascio from Abbeville knew that it was GOLD that hit $180.00 per ounce in January of 1980

11/27/18 Jackie Perry from Breaux Bridge knew the movie in which Mathew Broderick reprised his role as Ferris Bueller was She's Having A Baby.

11/26/18 Jennifer Boutte of New Iberia knew the group who chose their name so they would be the back of the record bin was Z Z Top!

11/21/18 Brian Jolivet from Scott knew it was BJ Thomas and Jennifer Warnes singing "As Long As We've Got Each Other" the theme song to Growing Pains.

11/20/18 Frankie Mulligan knew that in 1982, a 7 year old Drew Barrymore became the youngest host ever of Saturday Night Live.

 11/19/18 Tommy Gaspard of New Iberia knew the band who were once studio musicians went on to form the group Toto!!!

11/16/18 Denny Gaspard from Kaplan knew the character Harry was from the Atari game Pitfall.

11/15/18 Kenneth Brasseaux of Lafayette knew the first #1 song by Kenny Rogers, that happened to be written by Lionel Ritchie was Lady.

11/14/18 Kelly Krantz from Broussard knew the Backstreet Boy who starred in the 80's film Parenthood- was Howie Dorough.

11/13/18 Alicia Broussard of Crowley knew that it was the Vietnam Veterans Memorial Wall that was dedicated on 11/13/1982.

11/12/18 Anderson Sellers of Youngsville knew the artist who once played in a cocktail lounge under the name of Bill Martin, was Billy Joel.

11/09/18 Lorea Williams from Rayne knew that Aretha Franklin was Godmother to 80's Icon Whitney Houston.

11/08/18 Rick Meleback from Lafayette knew the 80's TV show with brothers named Rick & AJ was Simon and Simon.

11/07/18 Horace Stutes from Lafayette knew the 80's film that starred Jack Nicholson as Jack Torrance was The Shining.

11/06/18 Juli Ortego of Opelousas knew the song Up Where We Belong was from the film An Officer and A Gentleman.

11/05/18 Jason Morvant from Crowley knew that it was New Edition that wanted to sound like an updated version of the Jackson 5.

11/02/18 Mike Simon from Kaplan knew that Phil Hartman was Captain Carl on Pee Wee's Playhouse.

11/01/18 Jeff Bogart of Reddell knew the 3 POTUS during the 1980's were Carter, Reagan & Bush (Sr).

10/26/18 Roger Driggers from Bunkie knew that Brittney, Jeanette & Eleanor were the Chipettes from Alvin & The Chipmunks.

10/25/18 Congrats to Cheryl Robinson remembered that on Miami Vice, Sonny's real first name was James.

10/24/18 Jenny Broussard from Morse knew that 2 of the original 5 MTV VJ's were Alan Hunter and Mark Goodman. (btw: Martha Quinn, J J Jackson and Nina Blackwood, were the others.)

10/23/18 Cristy Gosnell of Lafayette knew the company that introduced their first watch in 1983 was Swatch!

10/22/18 Hillary Lopez from Lafayette knew the song Heartlight was from the 80's film classic E.T..

10/19/18 Ray Marceaux of Rayne finished the 80's lyric … Who am I to disagree, I traveled the world- AND THE SEVEN SEAS.

10/18/18 Matt Rainey from Youngsville knew that the planet YODA lived on was Dagobah.

10/17/18 Denny Gaspard from Kaplan knew that on the 80's TV show, ALF was from the planet Melmac.

10/16/18 Darlene Bergeron from Church Point remembered the 80s TV show with the theme song Paint It Black was Tour of Duty.

10/15/18 Jeremy Latiolais of Lafayette knew the 80's group that took their name from the likes of Peter Jennings, Dan Rather and Tom Brokaw was TALKING HEADS.

10/12/18 Steven Darby of Lafayette knew that Richard Belding was the Principal on Saved By The Bell.

10/11/18 Rosanna Leon from Scott knew that the first US woman to walk in space was Dr.Kathy Sullivan.

10/10/18 Congratulations to Paul Meyers from Broussard. He knew Ian Ziering started his career in the 80's acting on the soap opera Guiding Light.

10/09/18 Paul Domingue of Lafayette remembered that on this day in 1986, FOX debuted as a TV Network.

10/08/18 David Myers from Broussard knew that one of the Australian acts in the TOP 40 countdown from this week in 1981 was Little River Band.

10/05/18 Andrea Sanders from Eunice knew that the company that made the Power Glove was Nintendo.

10/04/18 Kenneth Brasseaux of Lafayette knew it was Charlie Sheen who played characters in 80's films "Lucas", "The Wrath", "Ferris Beuller's Day Off", "Red Dawn", and "Major League."

10/03/18 Thad Broussard from Erath remembered the first mobile p, hones were introduced to the public in 1983 by Motorola.

10/02/18 Laurie Williams of Rayne knew that Dave Coulier, before playing Joey on Full House, was the host of Nickelodeon's Out Of Control.

10/01/18 Braedon Broussard of New Iberia knew that it was Bruce Springsteen who joined his first band, The Castilles, at age 16.

9/28/18 Nicole Leger from Iota remembered the adorable cuddly creatures that were the predecessors to today's Pillow Pets were called POPPLES!!

9/27/18 Heather LaMarche from Lafayette knew Alan Rickman, before his days teaching at Hogwarts, played a terrorist in the 1988 film classic Die Hard.

9/26/18 Wendy Robin from Breaux Bridge knew that E.T. was the highest grossing movie of the 80's.

9/25/18 Leslie Guardia of New Iberia knew the One Hit Wonder who also played Cody in the movie Roadhouse was Jeff Healey.  His one hit was Angel Eyes.

9/24/18 Cole Brignac from Ville Platte knew the already fanatically famous act who scored their first Top 10 hit this week in 1987, was The Grateful Dead with "Touch of Grey."

9/21/18 Cory Laster from Scott knew that Baby Jessica  was "the little girl who fell in the well" back in 1987.

9/20/18 Melinda Caubarreaux of Church Point knew the group Joy Division evolved from New Order.

9/19/18 Michelle Wood from Lafayette remembered the 80's movie that featured "In The Air Tonight" was RISKY BUSINESS!

9/18/18 Bobby Broussard from Lafayette knew that the first time David Letterman counted down the "TOP TEN LIST" was on this date in 1985.

9/17/18 Cindy Lanthier from Lake Arthur knew the group with the #1 song this week in 1982 was Chicago!

9/15/18 Thomas Westbrook of Sunset remembered the candy that made you feel like a big time baseball player was BIG LEAGUE CHEW.

9/14/18 Wayne Ferguson from Sunset recognized the voice from the Pee Wee's Playhouse theme song, was that of Cindy Lauper.

9/12/18 Jerrit Duhon from Carencro knew the 80's video game that featured the character "LINK" was The Legend of Zelda!

9/11/18 Jenny Broussard from Morse knew the primary occupation on the 80's TV classic Falcon Crest was Wine Making.

9/10/18 Ross LeLeux from New Iberia knew the 80's band that attributed much of their success to the advice of a bartender was Stray Cats!

9/07/18 Kevin Campbell from Lafayette knew the blonde bombshell that famously married and divorced Burt Reynolds was Loni Anderson.

9/06/18 Dot Cole from Arnaudville remembered that The Simpsons first appeared on The Tracey Ullman Show.

9/05/18 Steve Hebert from Eunice remembered the 1985 World Series was won by Kansas City, even after  botched call in game 6!

9/04/18 Sherri Hebert from Gueydan remembered the cuddly 80's stuffed animal that was half monkey/half bear was the Monchichi!

8/31/18 Jackie Shuff from Elton knew that in the Disney animated classic "The Little Mermaid" Scuttles referred to a fork as a Dinglehopper!

8/30/18 Angela Solis from Lafayette remembered that in the 80's classic "Back To The Future" the brand of underwear Marty wore was CALVIN KLEIN!

8/29/18 Carlene Allbritton of Lafayette knew the popular 80's cereal that was "kid tested – mother approved" was KIX!!

8/28/18 Todd Melancon from Lafayette remembered on the 80's TV Classic "Dukes of Hazard" that FLASH was the name of the dog.

8/27/18 Karen from Church Point was listening to American Top 40 with Casey Kasem and knew that Stacy Q based her name from a James Bond Character.
8/24/18 Johnny Krantz from Lafayette knew the 80's Group named for a magazine is Depeche Mode!

8/23/18 Gary Gotcher from St. Martinville knew that the commercial mascots who had their own prime time special in 1988 were The California Raisins.

8/22/18 Jeremy Gautreaux from Breaux Bridge knew the only MLB team to win 2 World Series titles in the '80's was the LA Dodgers.

8/21/18 Rick Melebeck of Lafayette identified the 80s movie clip was from "Caddyshack"!

8/20/18 Darlene Bergeron from Church Point knew that 80's Superstar Whitney Houston appeared in Glamour, Seventeen and Cosmopolitan before appearing on the charts.

8/17/18 Matt Rainey from Youngsville knew the Queen of Soul Aretha Franklin was the first woman to be inducted into the Rock & Roll Hall of Fame.

8/16/18 In the category of 80's ARCADE FUN- Christine Reed from Scott remembered that we first met Mario on Donkey Kong!

8/15/18 Byron Miller from Carencro KNOWS BIG 80's trivia… he knew that the movie Barbarella was the inspiration for the 80's band Duran Duran!!

8/14/18 Congratulations to Gene Raney from Lafayette, he knew the 80's TV show with the character Dwayne F. Schneider was "One Day at a Time".

8/13/18 Congratulations to Sabryna Faridnia of Lafayette, she knew the song "Believe it or Not" by Joey Scarbury was from the 80's TV Show "Greatest American Hero".

8/10/18 Congratulations to Jason Morvant, he knew that Dire Straits released 'Brothers In Arms' in 1985.
8/9/18 The topic – Saturday morning cartoons, the question – In the Smurfs cartoon, whats was the name of the cat? Answer – Azriel  Congratulations to 'Anonymous' for answering the question today!
8/8/18 Our Winner today, Danny Young from Eunice. He knew that the 'Purple Rain' album from Prince, spent 24 weeks on top of the US Billboard Chart in 1984.
8/7/18 Congratulations to Horace, our question was, in 1985, which men's basketball team shocked the nation with on of the biggest championship upsets in NCAA tournament history? Answer..Vilanova   They beat Georgetown 66-64
8/6/18 Congratulations to Carl Bodin, he knew the #1 Song this week in 1988 on American Top 40 with Casey Kasem – Steve Winwood & Roll With It.
7/25/18 Congratulations to John Guidry from Opelousas, the question….from 1984 til 1989 Miami Vice hit all the fashion trend buttons, who were the 2 very fashionable actors who played Sonny Crocket & Ricardo Tubbs? Don Johnson & Phillip Michael Thomas
7/24/18 Congratulations to Brandy Maturin from Iota, we asked..which 2 'Footloose' songs were nominated for Academy Awards in 1984? She knew that it was, Footloose & Let's hear it for the boy.
7/23/18 Congratulations to Cheryl Soronen from Eunice…She new that 'Chicken Nuggets' were introduced at McDonald's in 1981, and they are still popular today.
Week of 7/16 – Big Morning Show Vacation
7/13/18 Congratulations to Matt Rainey from Youngsville… He knew the star who played the 80's action characters  J J McQuade and Maj. Scott McCoy is the iconic Chuck Norris.

7/12/18 Congratulations to Toni Broussard from Morse… She remembered the name of the car in Knight Rider was KITT!

7/11/18 Congratulations to Chad Savoie from Lafayette… He knew the Olympian who cracked his head on the diving board during the 1988 Olympics was Greg Louganis.

7/10/18 Congratulations to Tammy Faulk from Abbeville… she remembered that the lead actress in Grease 2 was Michelle Pfeiffer.

7/9/18 Congratulations to Darlene Bergeron from Church Point… She heard Casey Kasem tell the story about an artist who was described by a woman who later married him as "Pretty Jerky and Real Obnoxious." That artist was John Mellencamp.

7/6/18 Congratulations to Dennis Breaux from Iowa… He recognized the classic 80's film clip we played was from AIRPLANE! "I am serious and don't call me Shirley!"

7/5/18 Congratulations to Heather White from Youngsville… She remembered the bar that Jack, Janet and Chrissy frequented on Three's Company was the Regal Beagle.
7/3/18 Congratulations to Lee Leger of Lafayette… He remembered the 80's TV star known as "the Original Party Animal" was Bud Light spokesdog Spuds MacKenzie.

7/2/18 Congratulations to Blake Lejeune of Eunice… He knew the lead singer that Casey Kasem quoted as being Solo and then joining a band was Sammy Hagar.

6/29/18 Congratulations to Harold Sylvester of Lafayette… He knows the Blues Brothers names are Joliet Jake and Elwood!

6/28/18 Congratulations to Karen Deshotel of Church Point… She knows the host of the 1980's Star Search was Ed McMahon!

6/27/18 Congratulations to Gus Hernandez from Youngsville… He remembered that Linda Hamilton played Sarah Connor in the 1984 Blockbuster THE TERMINATOR.

6/26/18 Congratulations to Andy Duplantis from St.Martinville… He remembered the 80's TV show that took place inside the Governor's Mansion of an unidentified state was Benson.

6/25/18 Congratulations to Steven Caldwell from Erath… He knew the story Casey Kasem told about the Rock Guitarist who, as a child met Humphrey Bogart was about Billy Gibbons of ZZ Top.

6/22/18 Congratulations to Derek Hicks from Rayne… he remembered that the item all the cool kids wanted for school in the 80's was a Trapper Keeper!

6/21/18 Congratulations to Carlene Albritton of Lafayette… she remembered the subtitle to the 80's book "A Guide to All that is Truly Masculine" was Real Men Don't Eat Quiche.

6/20/18 Congratulations to Tessa Guillory of Jennings… she remembered the 80's toy "animal" that talked with the aid of a cassette was Teddy Ruxpin.

6/19/18 Congratulations to Kelly Spence of Lafayette… she was one of the 30 million Americans watching this TV wedding in November of 1981: Luke and Laura on General Hospital.
6/18/18 Congratulations to Cheryl Robinson of Morse… she heard Casey Kasem count down the hits from this week in 1980 and knew the #1 song was Funkytown by Lipps, Inc.

6/15/18 Congratulations to Blair Broussard of Lafayette… she knew the thing to avoid in the 1980's Dominos Pizza ad was The Noid!!

6/14/18 Congratulations to Gaflin Lejeune of New Iberia… he remembered that it was He Man who said "By the Power of Grey Skull" in Masters of the Universe.

6/13/18 Congratulations to Horace Stutes from Lafayette… he remembered in the iconic 1985 film The Breakfast Club, Alley Sheedy's character decorated her picture with dandruff.

6/12/18 Congratulations to Jenny Broussard of Morse… she knew it was Kristen Shepherd "Who Shot JR!" on the 80's TV Classic Dallas.

6/11/18 Congratulations to Denise Guillory of Youngsville… she heard Casey Kasem tell the story of an African born artist who raised money for starving people in England. That artist was Sade.

6/8/18 Congratulations to Laura Leger of Arnaudville… she remembered the 80's celebrity who dated Michael Jackson, let nothing come "between her and her Calvins", and was the Gerber Baby was Brooke Shields.

6/7/18 Congratulations to Matt Rainey from Youngsville… he remembered that the 80's Phrase "Be Kind, Rewind" was in reference to VCR Movie Rentals.

6/6/18 Congratulations to Patricia Quebodeaux of Midland… she knew the "Hick from French Lick" was the legendary B Baller Larry Byrd.

6/5/18 Congratulations to Jerry Lewis from Breaux Bridge… he knew the Zany 80's TV show about cousins Larry and Balki… was "Perfect Strangers."

6/4/18 Congratulations to Monette Ducharme of Opelousas… she heard Casey Kasem tell the story of a Big 80's artist who recorded his voice to bring one of his fans out of a coma. It was Boy George!
6/1/18 Congratulations to Tammy Debose of Lafayette… she remembered that in the classic 80's commercial when the question was asked "Pardon me, do you have any Grey Poupon?" the answer was "But of course!"

5/31/18 Congratulations to Martie Sanders of Breaux Bridge…she knew that Stirrup pants were considered one of the worst fashion trends of the 80's. (liketotally80s.com)

5/30/18 Congratulations to Kayla Perry of Breaux Bridge… she still plays TOPPLE, the game that debuted in 1983 where players roll dice and place game pieces on a balancing disc.

5/29/18 Congratulations to Brenda Sonnier from Crowley… she remembered that George Clooney played the factory boss on the 80's TV version of Roseanne.

5/25/18 Congratulations to Judy Simon from New Iberia… she remembered the fashion accessories that young girls loved to place on their wrists were Slap Bands or Slap Bracelets.

5/24/18 Congratulations to Lorea Williams from Rayne… she remembered the brand of sneakers worn by RUN-DMC in their 80's music videos, was Adidas.

5/23/18 Congratulations to Christy Istre of Erath… she knew the 80's TV character known for saying Nanoo Nanoo was Mork of Mork and Mindy…and for the added bonus… Mork was from ORK.

5/22/18 Congratulations to Vicki Granger of Jennings… she remembered that on the Iconic 80's Game Show "Press Your Luck" contestants wanted to avoid WHAMMYS!

5/21/18 Congratulations to Mark Moore of Lafayette… he learned from Casey Kasem on AT40-the 80's, that the band that began with a $15 drum set and a notice on a HS Bulletin board was U2.

5/18/18 Congratulations to Tony Naab of Scott… doing  a great Doc Brown impression, knew that in the 1985 classic "Back To The Future" the Delorean had to reach 88 MPH to time travel.

5/17/18 Congratulations to Michelle Fonseca from Lafayette… She remembered that Han Solo was encased in Carbonite at the end of the 1980 film classic "The Empire Strikes Back".

5/16/18 Congratulations to Pam Russell from Broussard… She remembered that on the iconic 80's Cabbage Patch Kids, they were authenticated by Xavier Roberts' signature on their buttocks.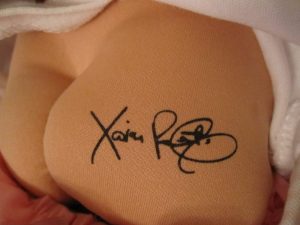 5/15/18 Congratulations to Jackie Perry from Breaux Bridge… She remembered the famous words that Heather O'Rourke uttered in the 1982 film Poltergeist were "They're Here".

5/14/18 Congratulations to Becky Hebert of Maurice… She heard from Casey Kasem on "AT40 the 80's" that the artist on the countdown from 1982 born Hugh Cregg, is AKA Huey Lewis.

5/11/18 Congratulations to Rick Melebeck from Lafayette… He remembered that the jacket brand that Corey Feldman single handedly made "high fashion" in the 1980's, was Member's Only.

5/10/18 Congratulations to John Guidry from Opelousas… He remembered the 1988 film character who said "I'm not bad, I'm just drawn that way" was Jessica Rabbit in "Who Framed Roger Rabbit?".

5/09/18 Congratulations to Darlene Bergeron from Church Point… She knew that the group The Police bleached their hair for a Wrigley's Spearmint Gum commercial and they kept it!

5/08/18 Congratulations to Missy Konkle of Kaplan… She remembered that ET's favorite candy was Reeses Pieces! After the film E.T. was release the popularity of the candy skyrocketed.

5/07/18 Congratulations to Jennie Broussard from Morse… She heard Casey Kasem mention that when Sheena Easton was 22 years old in 1981, she enjoyed her first #1 hit Morning Train.

5/04/18 Congratulations to John Bruce from Arnaudville… He remembered the Prime Time drama that won 4 Emmy Awards during the 80's was Hill Street Blues.

5/03/18 Congratulations to Angie Kershaw from Youngsville… she knew that Mick Jagger was the iconic star who helped to "save" MTV with his appearance on camera saying "I Want My MTV."

5/02/18 Congratulations to Horace Stutes from Lafayette… he knew that the T-Shirt that Mouth wore in the 80's classic movie Goonies was from Prince's Purple Rain.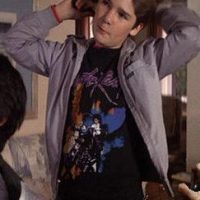 5/01/18 Congratulations to Ryan Meaux from Kaplan… he knew that the 1982 Time Magazine "Person of the Year" was actually not a person, but Machine of the Year: The Computer.

4/30/18 Congratulations to Debbie Guidry of Church Point… she heard on AT40 the 80's, Casey Kasem explain that the duo of Hall & Oats was formed as the two were fleeing a gang fight.

4/27/18 Congratulations to Stephen Bourque of Kaplan… He knew that VHS- stands for Video Home System.

4/26/18 Congratulations to Debra George of New Iberia… She remembered the 1980's catch phrase made famous by actress Clara Peller was "Where's the beef?!" for Wendy's TV Ads.

4/25/18 Congratulations to Shelia Boudreaux of Lafayette… She loves the 80's and remembered the classic movie where the character John Bender got cigarettes for Christmas was The Breakfast Club.

4/24/18 Congratulations to Brent Rogers of Lafayette… He remembered that the popular 80's TV Show that ended with the implication that the entire series had been supposedly imagined by the child of one of the characters, was St. Elsewhere.

4/23/18 Congratulations to Randy Rayon of Lake Charles… He heard Casey Kasem talk about when the duo the Eurythmics first met in London. Dave Stewart said he was wearing Tony the Tiger glasses and recalled that he "looked like a clown!"

4/20/18 Congratulations to Erin Durio of Breaux Bridge… She knew that the last ever Grammy Award for Best Disco Recording was given in 1980 to Gloria Gaynor for I Will Survive.

4/19/18 Congratulations to Al Barrows of Lake Charles… He knew that Moon Unit Zappa was the One Hit Wonder who gave us the '82 classic Valley Girl. "Gag me with a spoon"

4/18/18 Congratulations to Amy Gerald of Parks… She knew that in the 80's film Gremlins, what you should NEVER do after midnight is FEED them, because they turn mean and scary.

4/17/18 Congratulations to Jeremy Gautreaux of Youngsville… He knew that in the 80's classic video game PAC MAN, the ghost that joined INKY, BLINKY and PINKY, was CLYDE!

4/16/18 Congratulations to Cheryl Robinson of Morse… She knew the singer in Casey's AT40 countdown from 1987 who had movie roles in the 70's as a Queen (Tommy) and in the 80's as an Aunt (Mad Max Beyond Thunderdome) was none other that the ageless wonder Tina Turner.

4/13/18 Congratulations to Steven Simon of Crowley… He knew that the 1980 Cult Film Classic that made Summer Camp and Hockey Masks the stuff of nightmares was Friday the 13th!!!
4/12/18 Congratulations to Mark Begnaud of Lake Charles… He knew that back in 1983, the item you could buy for $1.49… was Kraft Singles Cheese (12 pk). Happy Grilled Cheese Sandwich Day!

4/11/18 Congratulations to Matt Rainey of Youngsville…He knew that the insanely popular shoe trend for ladies and girls in the 1980's was Jelly Shoes or Jellies!

4/10/18 Congratulations to Jeff Bogard of Reddell, LA…He knew the "quotable" cult classic from 1987  "I don't think that means what you think that means" was The Princess Bride.

4/9/18 Congratulations to Leon Mire of Youngsville… He knew that according to Casey Kasem's AT40 the 80's, it was Rupert Holmes who stopped playing classical music because it made him feel like he was "wearing a tweed suit with no underwear."

4/6/18 Congratulations to Erika Sanchez of Jennings… She knew that the 1988 Comedy starring Danny DeVito and Arnold Schwarzenegger as unlikely siblings was Twins.

4/5/18 Congratulations to Mike Foreman of Sunset… He knew that Jack Nicklaus won the Green Jacket at the 1986 Masters at the age of 46, the oldest golfer to win that title.

4/4/18 Congratulations to Byron Miller of Carencro… He recognized the Iconic 1980's TV show we were looking for was The Fall Guy starring Lee Majors.

4/3/18 Congratulations to Rick Melebeck of Youngsville… He identified the 1986 Film Classic Hoosiers, starring Gene Hackman and referenced in the 2004 Cult Classic Dodgeball!

4/2/18 Congratulations to Tim McBride of Lafayette… He heard Casey Kasem tell us that the artist on this weeks AT40 80's countdown who loved "Tarzan of the Apes" and was fascinated with the jungle was David Lee Roth.

3/29/18 Congratulations to Randy Porter of Lafayette… He knew that Lafayette's own Ron Guidry was the 20th Pitcher in ML History to accomplish the Immaculate Inning.

3/28/18 Congratulations to Tye Sandstrom of Lafayette… He recalled that the '80's primetime series Dynasty revolved around the Carrington family.

3/27/18 Congratulations to Stephen Cruthirds of Lafayette… He knew that the Big movie from 1987 that taught us that "Greed is Good" and "If you need a friend, get a dog" is Wall Street.

3/26/18 Congratulations to Jimmy Beard of Crowley… He learned from Casey Kasem that Bob Seger's 1983 hit Shame on the Moon was originally written and recorded by Country Superstar Rodney Crowell.
3/23/18 Congratulations to Gus Hernandez of Youngsville… He knew the Billboard Album of the Year in both 1983 AND 1984 was Michael Jackson's Thriller.

3/22/18 Congratulations to Gerald Moreau from New Iberia who figured out that $300 was the average RENT in 1980.

3/21/18 Congratulations to Adrian Derouen of New Iberia… He knew that Sports Illustrated was the original source of cheating allegations against "would've been" Hall of Famer Pete Rose.

3/20/18 Congratulations to Darlene Bergeron of Church Point… She identified the clip from the 1983 film War Games. "Shall we play a game?"

3/19/18 Congratulations to Jo Vincent of Jennings… She knew that Patrick Swayze was the Hollywood star who also had a big hit with She's Like the Wind, from his hit film Dirty Dancing.

3/16/18 Congratulations to John Fonseca of Lafayette… He recognized the clip from the 1980 film classic Stir Crazy… "That's Right,  We bad!"

3/15/18 Congratulations to Doug Shores of Youngsville… He knew that the TV show that debuted in Dec of 1989 that went on to be the longest running American sitcom was The Simpsons.

3/14/18 Congratulations to Danny Young of Eunice… He recognized the lyrics "In winter 1963- it felt like the world would freeze- with John F Kennedy and the Beatles" were from Dream Academy's Life In A Northern Town.

3/13/18 Congratulations to Lorea Williams of Rayne…  She remembered that when MTV debuted in 1981, the SECOND artist featured was Pat Benatar. The video was You Better Run.

3/12/18 Congratulations to Paula Roberts of Lafayette… She was listening to AT 40 with Casey Kasem and knew that Sting sampled Prokofiev in his 1986 hit Russians.

3/9/18 Congratulations to Sophia Keller of Lake Charles… She recalled that 1985's LIVE AID, the Biggest Benefit Concert in History, was organized to aid in Ethiopian Famine Relief.

3/8/18 Congratulations to Nolan Gaspard of New Iberia… He knew that Mel Gibson was the first ever with the designation People Magazine's Sexiest Man Alive in 1985.

3/7/18 Congratulations to Melissa Thibodeaux of Church Point … She recognized the '80s Movie clip from The Fly … "Be afraid, be very afraid!!"

3/6/18 Congratulations Joe Luna of Maurice… He remembered Marlee Matlin was the Best Actress winner in 1986 for her performance in Children of a Lesser God.

3/5/18 Congratulations Roxanne Hargrave of Carencro… She knew that according to Casey Kasem, the group Queen was the most educated Rock Group to top the chart.