The popular 12-foot decoration costs around $300 and takes a couple of people about an hour to assemble.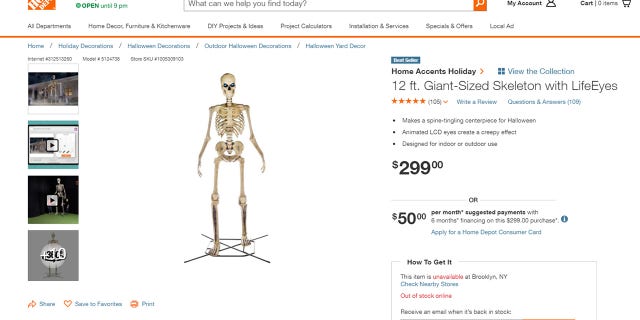 The giant skeleton has animated LCD eyes that appear to move and blink to "create a creepy effect."
Several social media posts about the decoration have gone viral and the item is now sold out in Home Depot's online store.  No word on when it may be restocked.
the Home Depot giant skeleton is the only good thing to collectively happen to us this year. I love him. pic.twitter.com/hc2SoG4Ytg

— Ash +1 (@ashleyeleanor) September 24, 2020
everyone my age is getting married and I'm looking at making monthly payments on the Home Depot 12ft skeleton

— mp (@marypayne_) September 26, 2020








Tags: