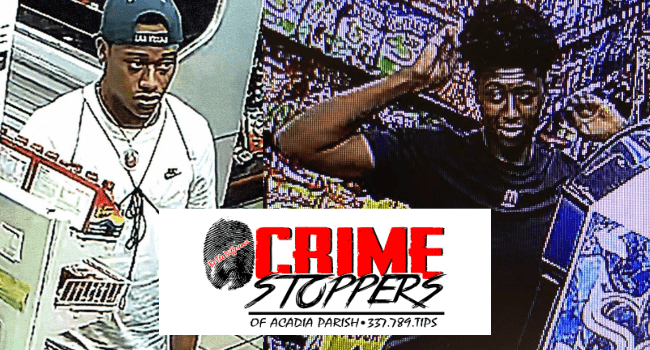 Detectives with the Crowley Police Department are investigating an Attempted Armed Robbery which occurred just after midnight on July 3, 2020, in the 1600 block of North Ave. G, in Crowley.


Two unknown black male subjects approached the victims and demanded money at gunpoint. One victim sustained a gunshot wound as they fled the scene. The suspects were captured on video surveillance and are described as black males believed to be in their late teens or early twenties. The first suspect was wearing a light color shirt and blue baseball cap. The second suspect was wearing a black t-shirt. Just prior to the incident they were seen riding in a gray Ford Expedition.


If you're able to identify either suspect or have any information regarding this crime you're urged to download the P3 app on your mobile device to report your tip anonymously.


All tipsters will remain anonymous and can receive up to a $1,000 cash reward for information leading to an arrest in this case.


Be the difference.