The BIG MORNING SHOW With Fast and Renee and ROLY POLY 

ARE GOING TO MAKE YOU SMILE!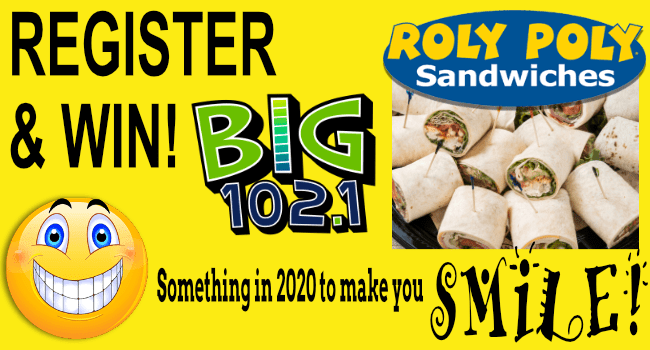 Register below to win a FREE ROLY POLY SANDWICH TRAY FOR 8!
Delicious Rolled Sandwiches, Chips, and cookies for your office or family!
Listen Monday mornings for your name to be announced on The BIG Morning Show with Fast and Renée.
WE'RE FLIPPING THE SCRIPT ON THIS YEAR AND MAKING 2020 HAPPY, HEALTHY AND DELICIOUS!
GET READY TO SMILE BIG!!!