Pope Francis issued an apology for the "crimes" of the Catholic Church in Ireland, saying church officials didn't respond with compassion to the many abuses children and women suffered over the years. Francis read the apology out loud at the start of Mass in Dublin's Phoenix Park. Protesters marched through the Irish town of Tuam and recited the names of an estimated 800 babies and young children who died at a Catholic Church-run orphanage there, most during the 1950s. Francis told the hundreds of thousands of people who turned out for Mass that he met Saturday with victims of all sorts of abuses: sexual and labor, as well as children wrenched from their unwed mothers and forcibly put up for adoption.
Ireland has thousands of now-adult adoptees who were taken at birth from their mothers, who had been forced to live and work in laundries and other workhouses for "fallen women."  Meanhile, conservative Catholic news outlets published a letter attributed to a former Vatican ambassador to the U.S. Archbishop Carlo Maria Vigano which accused Vatican officials of knowing about the sexual escapades of ex-Cardinal Theodore McCarrick since 2000, but making him a cardinal anyway. Francis accepted McCarrick's resignation as cardinal last month after a U.S. church investigation determined an accusation he molested a minor was "credible." The Vatican didn't immediately comment on the letter.
Editorial credit: neneo / Shutterstock.com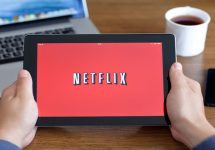 2/21/2020 – The Big Morning Show On Demand
How Many Episodes Classify as Binge-Watching?
The Big Morning Show On Demand