Michigan State announced Thursday that the NCAA has cleared them of any rules violations in relation to sexual abuse committed by former gymnastics team physician Larry Nassar, and of allegations raised in a February ESPN report accusing the athletic department of mishandling sexual assault complaints made against football players and basketball assistant.
In a news release, Michigan State said it recently had received a letter from Jonathan F. Duncan, NCAA vice president for enforcement, informing the school the NCAA was closing both inquiries. The NCAA opened its inquiry in January; two Michigan State officials have been charged with crimes in connection with their handling of prior complaints (including, most recently, the school's former longtime gymnastics coach, Kathie Klages) and legal experts questioned whether mishandling allegations of sexual abuse fell under the jurisdiction of the NCAA, which traditionally polices athletic departments for competitive violations.  The ESPN report accused Michigan State officials of "a pattern of widespread denial, inaction and information suppression" relating to sexual assault claims involving the basketball and football teams. While the NCAA found no rules violations, Michigan State's Title IX office, which handles allegations of gender discrimination and sex crimes on campus, has drawn criticism for its handling of several cases over the last few years — most notably a 2014 complaint by a Nassar accuser that ultimately exonerated him.
Editorial credit: EQRoy / Shutterstock.com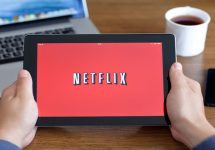 2/21/2020 – The Big Morning Show On Demand
How Many Episodes Classify as Binge-Watching?
The Big Morning Show On Demand