Last week, IHOP announced they were changing their name to IHOB.
Yesterday, they announced what the "B" stands for. And the answer is "burgers."
IHOB already has burgers on their menu, they have since 1958. Now, they're adding seven new "Ultimate Steakburgers," and the name change was a marketing campaign to get them some attention.
The name change to "IHOB" seems to be only temporary.
But even though the move got IHOB a lot of attention, Wendy's managed to hijack some of it yesterday with a hell of a response to the stunt.
Someone tweeted Wendy's, quote, "So Wendy's, you just gonna let IHOB sell burgers on your block?"
And Wendy's responded….
Not really afraid of the burgers from a place that decided pancakes were too hard.

— Wendy's (@Wendys) June 11, 2018
ENTERTAINMENT NEWS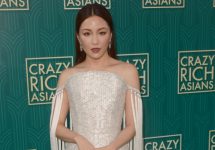 Romantic comedy "Crazy Rich Asians" was No. 1 at the weekend box office in North America, raking in an estimated $34 million in ticket sales since Wednesday's opening. The movie is being celebrated as a turning point for Asian-Americans;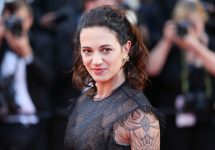 The New York Times reported Sunday that months after publicly accusing Harvey Weinstein of rape, actress and filmmaker Asia Argento made a deal with a young actor who accused her of sexual assault. Argento was among the

Tags: