Buzzfeed surveyed people in all 50 states about the most popular food where they live.  According to the list, seems pretty close!
In most states, the people voted for their signature food . . .
Bagels in New York….deep dish pizza in Illinois….cheesesteaks in Pennsylvania…poke in Hawaii….maple syrup in Vermont, and barbecue in Texas.
So what did people in Louisiana vote on?????
Gumbo!!  
I'd say that's spot on!
LATEST NEWS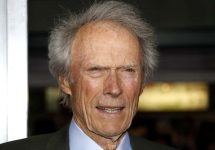 Olivia Wilde and Jon Hamm have signed on to Clint Eastwood's movie, "The Ballad of Richard Jewell." The drama is based off of a Vanity Fair story on Jewell, a security guard who was falsely accused

Tags: