The Senate broke its budget impasse Monday as Democrats joined Republicans in voting to end debate on a short-term spending bill that would reopen the government and provide funding through Feb. 8.

The upper chamber was expected to quickly approve the bill, and House members were told to await a possible vote Monday afternoon, raising the possibility that the shutdown would end after just three days.

"We will vote today to reopen the government," Senate Minority Leader Charles E. Schumer (D-N.Y.) said in a speech on the Senate floor. The vote was 81-18 to move ahead on the spending bill.
LATEST NEWS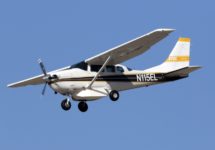 PGA golf pro, Sean Fredrickson, his son Hayden Fredrickson and his stepchildren Sofia and Quinn Olsen were among those who were killed on Sunday after two planes collided and fell into a lake in Idaho.

Tags: