About 7 billion barrels of light, sweet crude oil is estimated to reside in the Tuscaloosa Marine Shale, a geological formation that covers 28 parishes in central and south Louisiana, and several southwestern Mississippi counties.

That's a lot of black gold – and a $9.7 million grant from the U.S. Department of Energy and several energy companies will enable researchers from the University of Louisiana at Lafayette and four other institutions to better understand how the significant energy reserve can be recovered.

The Tuscaloosa Marine Shale has confounded the oil and gas industry for decades. Its unstable clay formations don't respond well to traditional extraction methods, said Dr. Mehdi Mokhtari, an assistant professor in UL Lafayette's Department of Petroleum Engineering.
LATEST NEWS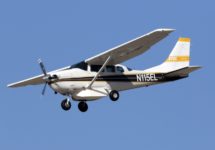 PGA golf pro, Sean Fredrickson, his son Hayden Fredrickson and his stepchildren Sofia and Quinn Olsen were among those who were killed on Sunday after two planes collided and fell into a lake in Idaho.

Tags: