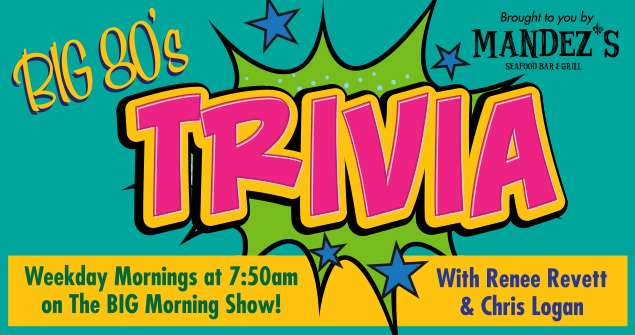 What do YOU Remember from the 80's? The decade that gave us the Rubik's Cube, J.R. Ewing & The Breakfast Club! Test your 80's knowledge weekday mornings on The BIG Morning Show to win delicious food from Mandez's Seafood Bar and Grill!
____________________________________________
5/25/18 Congratulations to Judy Simon from New Iberia… she remembered the fashion accessories that young girls loved to place on their wrists were Slap Bands or Slap Bracelets.

5/24/18 Congratulations to Lorea Williams from Rayne… she remembered the brand of sneakers worn by RUN-DMC in their 80's music videos, was Adidas.

5/23/18 Congratulations to Christy Istre of Erath… she knew the 80's TV character known for saying Nanoo Nanoo was Mork of Mork and Mindy…and for the added bonus… Mork was from ORK.

5/22/18 Congratulations to Vicki Granger of Jennings… she remembered that on the Iconic 80's Game Show "Press Your Luck" contestants wanted to avoid WHAMMYS!

5/21/18 Congratulations to Mark Moore of Lafayette… he learned from Casey Kasem on AT40-the 80's, that the band that began with a $15 drum set and a notice on a HS Bulletin board was U2.

5/18/18 Congratulations to Tony Naab of Scott… doing  a great Doc Brown impression, knew that in the 1985 classic "Back To The Future" the Delorean had to reach 88 MPH to time travel.

5/17/18 Congratulations to Michelle Fonseca from Lafayette… She remembered that Han Solo was encased in Carbonite at the end of the 1980 film classic "The Empire Strikes Back".

5/16/18 Congratulations to Pam Russell from Broussard… She remembered that on the iconic 80's Cabbage Patch Kids, they were authenticated by Xavier Roberts' signature on their buttocks.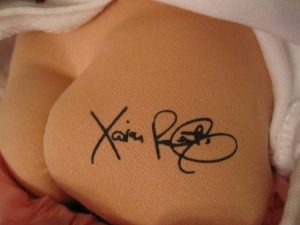 5/15/18 Congratulations to Jackie Perry from Breaux Bridge… She remembered the famous words that Heather O'Rourke uttered in the 1982 film Poltergeist were "They're Here".

5/14/18 Congratulations to Becky Hebert of Maurice… She heard from Casey Kasem on "AT40 the 80's" that the artist on the countdown from 1982 born Hugh Cregg, is AKA Huey Lewis.

5/11/18 Congratulations to Rick Melebeck from Lafayette… He remembered that the jacket brand that Corey Feldman single handedly made "high fashion" in the 1980's, was Member's Only.

5/10/18 Congratulations to John Guidry from Opelousas… He remembered the 1988 film character who said "I'm not bad, I'm just drawn that way" was Jessica Rabbit in "Who Framed Roger Rabbit?".

5/09/18 Congratulations to Darlene Bergeron from Church Point… She knew that the group The Police bleached their hair for a Wrigley's Spearmint Gum commercial and they kept it!

5/08/18 Congratulations to Missy Konkle of Kaplan… She remembered that ET's favorite candy was Reeses Pieces! After the film E.T. was release the popularity of the candy skyrocketed.

5/07/18 Congratulations to Jennie Broussard from Morse… She heard Casey Kasem mention that when Sheena Easton was 22 years old in 1981, she enjoyed her first #1 hit Morning Train.

5/04/18 Congratulations to John Bruce from Arnaudville… He remembered the Prime Time drama that won 4 Emmy Awards during the 80's was Hill Street Blues.

5/03/18 Congratulations to Angie Kershaw from Youngsville… she knew that Mick Jagger was the iconic star who helped to "save" MTV with his appearance on camera saying "I Want My MTV."

5/02/18 Congratulations to Horace Stutes from Lafayette… he knew that the T-Shirt that Mouth wore in the 80's classic movie Goonies was from Prince's Purple Rain.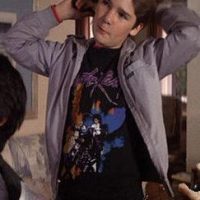 5/01/18 Congratulations to Ryan Meaux from Kaplan… he knew that the 1982 Time Magazine "Person of the Year" was actually not a person, but Machine of the Year: The Computer.

4/30/18 Congratulations to Debbie Guidry of Church Point… she heard on AT40 the 80's, Casey Kasem explain that the duo of Hall & Oats was formed as the two were fleeing a gang fight.

4/27/18 Congratulations to Stephen Bourque of Kaplan… He knew that VHS- stands for Video Home System.

4/26/18 Congratulations to Debra George of New Iberia… She remembered the 1980's catch phrase made famous by actress Clara Peller was "Where's the beef?!" for Wendy's TV Ads.

4/25/18 Congratulations to Shelia Boudreaux of Lafayette… She loves the 80's and remembered the classic movie where the character John Bender got cigarettes for Christmas was The Breakfast Club.

4/24/18 Congratulations to Brent Rogers of Lafayette… He remembered that the popular 80's TV Show that ended with the implication that the entire series had been supposedly imagined by the child of one of the characters, was St. Elsewhere.

4/23/18 Congratulations to Randy Rayon of Lake Charles… He heard Casey Kasem talk about when the duo the Eurythmics first met in London. Dave Stewart said he was wearing Tony the Tiger glasses and recalled that he "looked like a clown!"

4/20/18 Congratulations to Erin Durio of Breaux Bridge… She knew that the last ever Grammy Award for Best Disco Recording was given in 1980 to Gloria Gaynor for I Will Survive.

4/19/18 Congratulations to Al Barrows of Lake Charles… He knew that Moon Unit Zappa was the One Hit Wonder who gave us the '82 classic Valley Girl. "Gag me with a spoon"

4/18/18 Congratulations to Amy Gerald of Parks… She knew that in the 80's film Gremlins, what you should NEVER do after midnight is FEED them, because they turn mean and scary.

4/17/18 Congratulations to Jeremy Gautreaux of Youngsville… He knew that in the 80's classic video game PAC MAN, the ghost that joined INKY, BLINKY and PINKY, was CLYDE!

4/16/18 Congratulations to Cheryl Robinson of Morse… She knew the singer in Casey's AT40 countdown from 1987 who had movie roles in the 70's as a Queen (Tommy) and in the 80's as an Aunt (Mad Max Beyond Thunderdome) was none other that the ageless wonder Tina Turner.

4/13/18 Congratulations to Steven Simon of Crowley… He knew that the 1980 Cult Film Classic that made Summer Camp and Hockey Masks the stuff of nightmares was Friday the 13th!!!
4/12/18 Congratulations to Mark Begnaud of Lake Charles… He knew that back in 1983, the item you could buy for $1.49… was Kraft Singles Cheese (12 pk). Happy Grilled Cheese Sandwich Day!

4/11/18 Congratulations to Matt Rainey of Youngsville…He knew that the insanely popular shoe trend for ladies and girls in the 1980's was Jelly Shoes or Jellies!

4/10/18 Congratulations to Jeff Bogard of Reddell, LA…He knew the "quotable" cult classic from 1987  "I don't think that means what you think that means" was The Princess Bride.

4/9/18 Congratulations to Leon Mire of Youngsville… He knew that according to Casey Kasem's AT40 the 80's, it was Rupert Holmes who stopped playing classical music because it made him feel like he was "wearing a tweed suit with no underwear."

4/6/18 Congratulations to Erika Sanchez of Jennings… She knew that the 1988 Comedy starring Danny DeVito and Arnold Schwarzenegger as unlikely siblings was Twins.

4/5/18 Congratulations to Mike Foreman of Sunset… He knew that Jack Nicklaus won the Green Jacket at the 1986 Masters at the age of 46, the oldest golfer to win that title.

4/4/18 Congratulations to Byron Miller of Carencro… He recognized the Iconic 1980's TV show we were looking for was The Fall Guy starring Lee Majors.

4/3/18 Congratulations to Rick Melebeck of Youngsville… He identified the 1986 Film Classic Hoosiers, starring Gene Hackman and referenced in the 2004 Cult Classic Dodgeball!

4/2/18 Congratulations to Tim McBride of Lafayette… He heard Casey Kasem tell us that the artist on this weeks AT40 80's countdown who loved "Tarzan of the Apes" and was fascinated with the jungle was David Lee Roth.

3/29/18 Congratulations to Randy Porter of Lafayette… He knew that Lafayette's own Ron Guidry was the 20th Pitcher in ML History to accomplish the Immaculate Inning.

3/28/18 Congratulations to Tye Sandstrom of Lafayette… He recalled that the '80's primetime series Dynasty revolved around the Carrington family.

3/27/18 Congratulations to Stephen Cruthirds of Lafayette… He knew that the Big movie from 1987 that taught us that "Greed is Good" and "If you need a friend, get a dog" is Wall Street.

3/26/18 Congratulations to Jimmy Beard of Crowley… He learned from Casey Kasem that Bob Seger's 1983 hit Shame on the Moon was originally written and recorded by Country Superstar Rodney Crowell.
3/23/18 Congratulations to Gus Hernandez of Youngsville… He knew the Billboard Album of the Year in both 1983 AND 1984 was Michael Jackson's Thriller.

3/22/18 Congratulations to Gerald Moreau from New Iberia who figured out that $300 was the average RENT in 1980.

3/21/18 Congratulations to Adrian Derouen of New Iberia… He knew that Sports Illustrated was the original source of cheating allegations against "would've been" Hall of Famer Pete Rose.

3/20/18 Congratulations to Darlene Bergeron of Church Point… She identified the clip from the 1983 film War Games. "Shall we play a game?"

3/19/18 Congratulations to Jo Vincent of Jennings… She knew that Patrick Swayze was the Hollywood star who also had a big hit with She's Like the Wind, from his hit film Dirty Dancing.

3/16/18 Congratulations to John Fonseca of Lafayette… He recognized the clip from the 1980 film classic Stir Crazy… "That's Right,  We bad!"

3/15/18 Congratulations to Doug Shores of Youngsville… He knew that the TV show that debuted in Dec of 1989 that went on to be the longest running American sitcom was The Simpsons.

3/14/18 Congratulations to Danny Young of Eunice… He recognized the lyrics "In winter 1963- it felt like the world would freeze- with John F Kennedy and the Beatles" were from Dream Academy's Life In A Northern Town.

3/13/18 Congratulations to Lorea Williams of Rayne…  She remembered that when MTV debuted in 1981, the SECOND artist featured was Pat Benatar. The video was You Better Run.

3/12/18 Congratulations to Paula Roberts of Lafayette… She was listening to AT 40 with Casey Kasem and knew that Sting sampled Prokofiev in his 1986 hit Russians.

3/9/18 Congratulations to Sophia Keller of Lake Charles… She recalled that 1985's LIVE AID, the Biggest Benefit Concert in History, was organized to aid in Ethiopian Famine Relief.

3/8/18 Congratulations to Nolan Gaspard of New Iberia… He knew that Mel Gibson was the first ever with the designation People Magazine's Sexiest Man Alive in 1985.

3/7/18 Congratulations to Melissa Thibodeaux of Church Point … She recognized the '80s Movie clip from The Fly … "Be afraid, be very afraid!!"

3/6/18 Congratulations Joe Luna of Maurice… He remembered Marlee Matlin was the Best Actress winner in 1986 for her performance in Children of a Lesser God.

3/5/18 Congratulations Roxanne Hargrave of Carencro… She knew that according to Casey Kasem, the group Queen was the most educated Rock Group to top the chart.