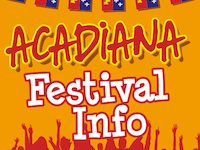 It's Fall Festival Season in Acadiana, and we are keeping you up to date on what's going on!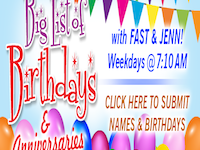 Every Weekday Morning at 7:10 Fast and Jenn announce birthdays and anniversaries brought to you by Agave Grill & Cantina and Poupart Bakery!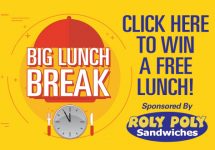 Every Monday Morning Fast and Jenn will announce our weekly 'Big Lunch Break' Winner!
BIG Videos
Acadiana, are you ready for Drago's? Drago's Lafayette Sign Going Up Via developinglafayette.com This is why we do what we do. I was on a simple errand, when I decide to make a quick pass […]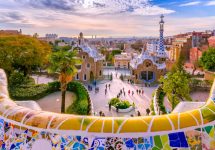 An American citizen was confirmed dead in attacks in Barcelona, Spain U.S. Secretary of State Rex Tillerson confirmed Friday. A suspected Islamist militant drove a van into crowds killing 13 people and wounding many others. Tillerson says […]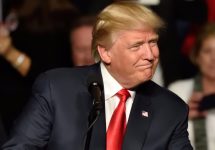 The Senate has to weigh charges against President Trump from an investigation into Russian meddling in the 2016 U.S. election, but that's not stopping him from putting the pressure on Republican Senators. More than half […]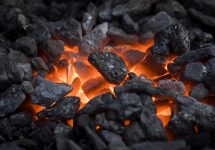 China announced that it will cut off imports of North Korean coal, iron ore and other goods in three weeks under U.N. sanctions. This comes after serious threats and impending North Korean nuclear and missile […]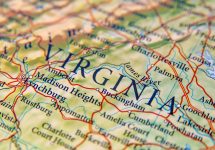 Over the weekend, at least three people have died in relation to the protests in Charlottesville, Virginia. There was a significant timeline leading up to the violent protests including Charlottesville City Council voting to remove a statue […]