Big 102.1 LOVES OUR LEOs – those who protect and serve our communities every day.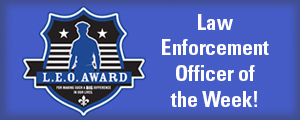 That's why every week Big 102.1 and Motor City salute a Law Enforcement Officer making a BIG difference in Acadiana.
If you would like to nominate a LEO of the week – it's easy, just fill out the form below.
Every Wednesday afternoon on Big 102.1, Tuna will salute a hometown hero – The Big 102.1 Law Enforcement Officer of the Week!
Each honored LEO will be treated to dinner for 2 at Prejean's Restaurant and more.
The LEO of the Week is our way of saying, "Thank you for what you do," from Motor City and BIG 102.1.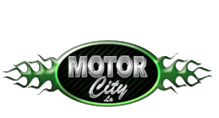 LEO of the Week 2021

Love Our LEOs Fund at The Community Foundation of Acadiana is a non-political, grass roots, community supported effort to provide needed resources to local law enforcement agencies in the Lafayette parish area. In the current environment of dwindling funding, increasing community challenges and small, but vocal attacks on law enforcement agencies and officers, Love Our LEOs is a movement to show our community's support for those entrusted to keep us safe.
Tags: