It's here! LUS and Coca-Cola celebrate the 31st annual Cajun Heartland State Fair May 23rd through June 2 at the CAJUNDOME!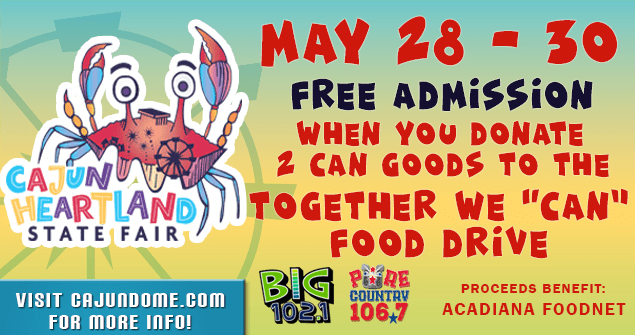 Pure Country 106.7 invites you to join us at the Fair May 28th-30th as Together we "can" fight against hunger! Enjoy free parking and free admission into the fairgrounds when you donate 2 canned goods per person on the nights of May 28, 29, and 30
GO GO FUN FUN! The 31st Annual Cajun Heartland State Fair scheduled for May 23 – June 2, 2019, will provide the best in family entertainment for all ages.
Tags: