Former first lady Barbara Bush, the wife and mother of two presidents, has decided to end medical treatment for a life-threatening illness.

Family spokesman Jim McGrath announced on Twitter Sunday that Bush, 92, made the decision after consulting with her family and friends.

"It will not surprise those who know her that Barbara Bush has been a rock in the face of her failing health, worrying not for herself — thanks to her abiding faith — but for others," he said.
Check out the FULL STORY at theadvertiser.com
FOLLOW THE BIG MORNING SHOW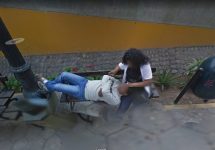 A guy in Lima, Peru was recently looking at a bridge near his house on Google Street View.  While looking at the images, he saw his wife sitting on a bench, playing with another man's hair. The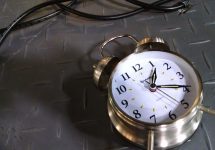 It's Friiiiiiiday! So you may have jumped out of bed with a small 'pep in your step.' Now Monday could be a different story!!  From Collegiate Times, here are a few tips for getting out of bed
How much sleep do we really need? How much sleep do you get? According to a new study from Medical Express, sleeping too much is just as bad as sleeping too little. The researchers found that people

Tags: