Starting in 2018, there are new re-entry plans for anyone leaving a Louisiana Ragin Cajuns Athletics ticketed event.
Aligning with national security standards at the majority of NCAA Division I venues, the University of Louisiana at Lafayette will implement a re-entry policy for all Ragin' Cajuns Athletics ticketed events effective Jan. 1, 2018.

Following best practices recommended by law enforcement agencies, fans will not be able to leave a sports facility and return using a previously scanned ticket.
Check the Full Story Below!
LATEST NEWS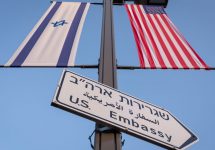 Tweet Share 0 Email Recent reports show that the State Department awarded Desbuild Limak D&K a contract for $21.2 million to develop an "addition and compound security upgrades" at the embassy. These adjustments will be made to

Tags: